Web Cameras
Diamond Point Road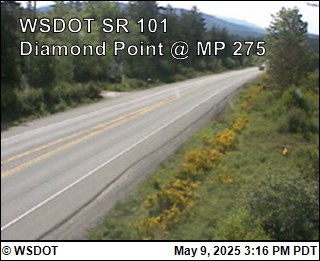 Diamond Point Road
Camera ID: 0077
Description: Diamond Point is on Discovery Bay, near Sequim, Washington. It has views of the Strait of Juan de Fuca and Protection Island.
Source: www.wsdot.wa.gov
Dungeness Lighthouse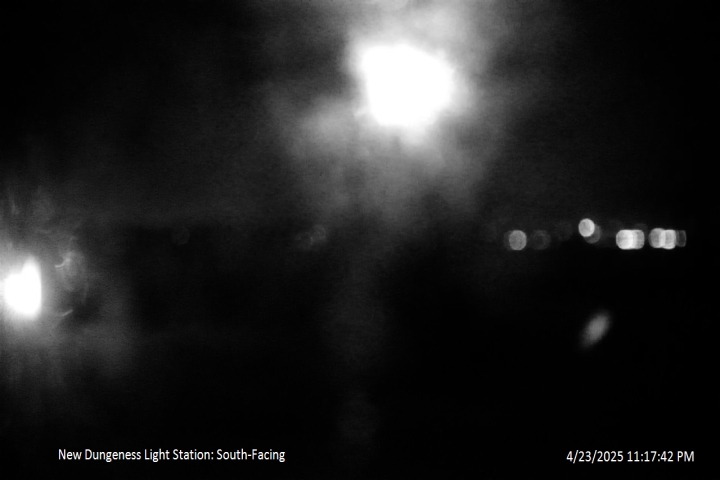 Camera ID: 0073
Description: The New Dungeness Lighthouse can be found at the end of the Dungeness Spit, the longest natural spit in the United States. At 5.5 miles out on the spit, the lighthouse is a nice day hike for visitors.
Source: NewDungenesLight.org
Forks Washington Camera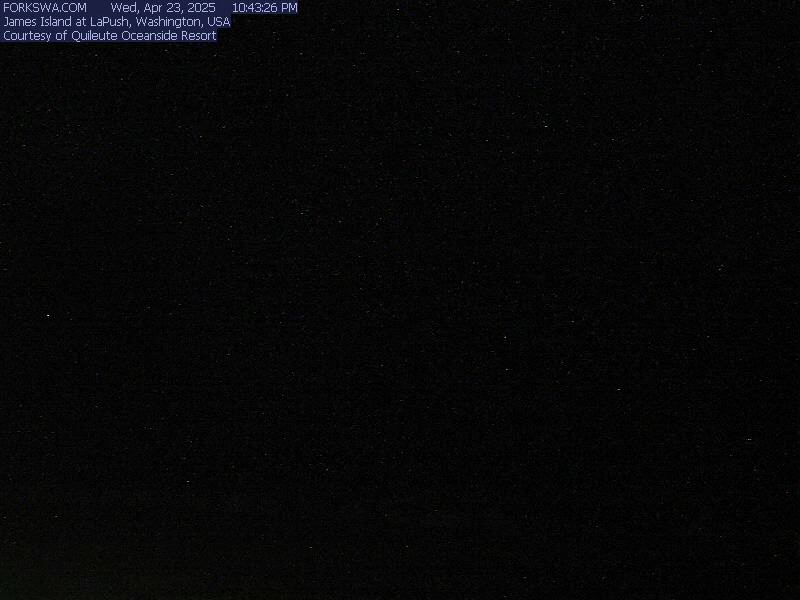 Hood Canal Bridge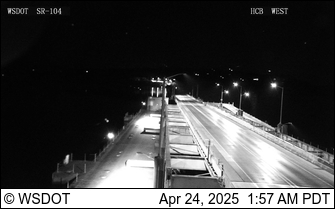 Camera ID: 0075
Description: The bridge allows access to the Olympic Peninsula from the Kitsap Peninsula and the Seattle area.
Hurricane Ridge
Camera ID: 0072
Description: Hurricane Ridge, found a short drive from Port Angeles into the Olympic National Park, is almost 5,200 feet high. In the summer it is popular for hiking and sight-seeing. In the winter visitors can ski, snowboard, snowshoe, and sled.
Source: nps.gov
La Push and First Beach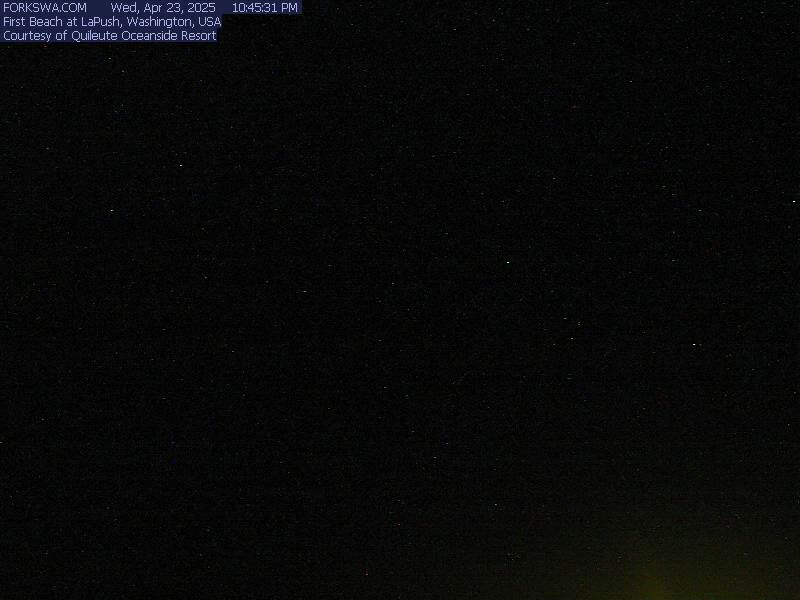 Camera ID: 0066
Description: La Push, Washington is a popular place for fishing, whale watching, beach walking, and surfing. It is home to the Quileute Indian Tribe and part of Clallam County.
Source: webcam.forkswa.com/webcam/netcam.jpg
Lake Crescent Camera
One of the deepest lakes in Washington,
Camera ID: 0068
Description: One of the deepest lakes in Washington, Lake Crescent is a popular destination for tourists to hike, swim, fish, and boat.
Source: www.nature.nps.gov/air/WebCams
Olympic Natural Resources Center
Camera ID: 0083
Description: A view from ONRC looking northeast through the trees to the City of Forks. Forks, WA.
Westport Breakwater
Westport Washington Breakwater
Camera ID: 0055
Description: The breakwater that separates Westport Washington from the Ocean and Grays Harbor.
Source: WestportCam.com
These cameras are outside of the area, but may be of interest.
Hi-TideResort Moclips, WA
Straight on view of the ocena
Camera ID: 0030
Altitude: 20
Latitude: 47.242748
Longitude: -124.216557
Description: 33 Unit condo complex right out on the beach at Moclips Washington. A one of a kind location.
Source: HiTide-Resort.com
Day view
Night view
Day/night view
Live view